Transforms liquids and pastes into powder instantly while preserving the nutritional value of the product with huge energy savings.
Atomization of products that cannot be processed in conventional dryers
It can atomize products with higher viscosity, higher concentration, or products containing fibers/solids up to phew mm.
Lower running cost
Energy efficiency: 20-30% lower running cost than spray dryers.
High final product quality
Keeps the nutritional value of the products.
Lower manteinance costs
No nozzles or discs that have to be frequently changed.
HOW IT WORKS
Air is pushed inside the pulse generator, around the combustion chamber. When the electric motor opens the rotary valve, air goes inside the combustion chamber.
HOW IT WORKS
When rotary valve closes again, gas comes into the combustion chamber.
HOW IT WORKS
Rotary valve opens again, air goes in, and gas is ignited extremely quickly. That generates a pulse, or a sonic wave, that leaves the combustion chamber through the tail pipe, together with the combustion heat, at a very strong acceleration.
Rotary valve closes just after ignition, and the cycle repeats.
HOW IT WORKS
The cycle is repeated more than 100 times per second. That means that more than 100 pulses per second are going throug the tail pipe.
HOW IT WORKS
A liquid or pasty product is injected in the end of the tail pipe, through a single pipe, at low pressure. The pulses break the liquid down into thousands of droplets. A hot spray of fine droplets is generated, that goes inside the drying chamber.
HIGH DRY MATTER AND VISCOSITY PASTES DRYING
The next graph shows the wide potential of new products that can be atomized with PSD : we can handle 10+ times higher viscosity, or more.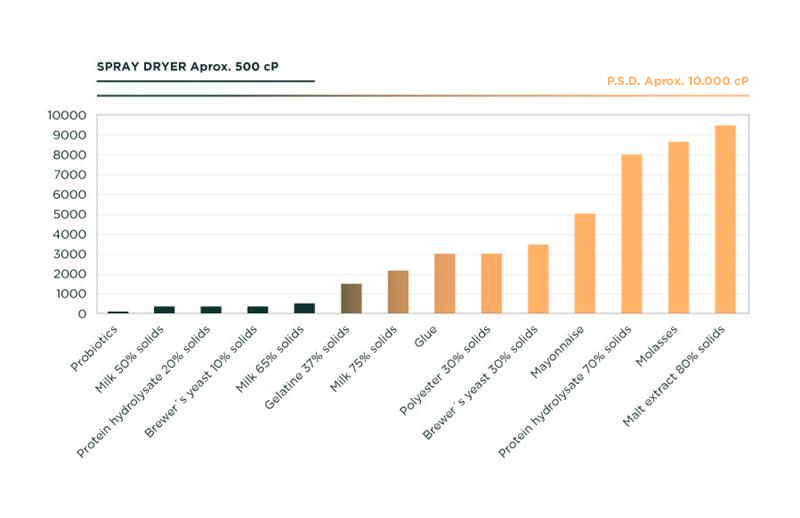 MODEL FEATURES PSD | Model | Thermal Power | Evaporation |
| --- | --- | --- |
| PSD - 70 | 70 kW | 70 kg/h water |
| PSD - 350 | 350 kW | 350 kg/h water |
| PSD - 700 | 700 kW | 700 kg/h water |
| PSD - 1000 | 1000 kW | 1000 kg/h water |
| PSD - 2000 | 2000 kW | 2000 kg/h water |
| PSD - 3000 | 3000 kW | 3000 kg/h water |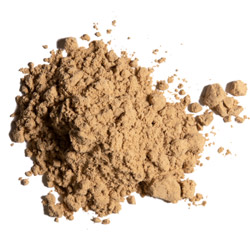 Brewer´s yeast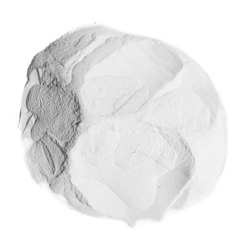 Aluminum hydroxide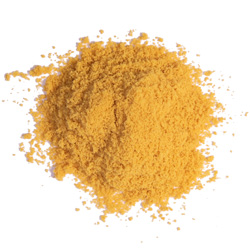 Salmon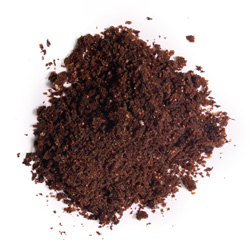 Strawberries
Interested in learning more about Ekonek ?